Raymond Sharp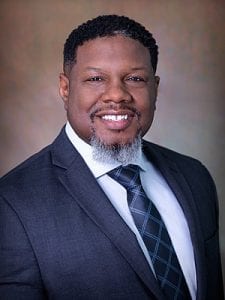 Raymond, a native of Fayetteville, NC, has over 12 years of experience in real estate. Growing up as a military dependent, Raymond understands the needs and concerns of the community. Raymond closed a wide range of transactions from new construction, existing and manufactured homes. Raymond has extensive experience closing foreclosed property to include land, residential and commercial property.
Raymond holds a bachelor of arts in English from Fayetteville State University. Raymond also earned a master of arts in education with a concentration in adult learning from Central Michigan University. Raymond has a passion for helping people generate wealth and enjoys merging real estate and education to achieve this goal. Raymond is available to serve your real estate needs in the following counties: Cumberland, Harnett, Hoke, Moore, Bladen, Sampson, Lee, Johnston, Columbus and Scotland
Raymond helps people not only purchase homes but build wealth through seminars, training and developing strategies. Raymond authored, Become a Money Magnet, which focuses on helping individuals understand and apply the principles needed to become real estate investors.
Raymond Real estate books and courses can be found at moneymagnetbooks.com/products